Tires
Tire tread comes in an endless array of patterns. From off the shelf stuff to tires in radical sizes and tread. The first modification most folks do to their off road rig is change tires. The question of which tire and what size always comes up. Here is my un-official answer. "What are you going to use your truck for?"
The first thing to consider upgrading tires is fender clearance. Not only does your vehicle need sufficient clearance while setting flat in the tire shop, but it must also accommodate off road articulation (maximum up and down travel). You must also consider tire movement caused by steering and cornering. This could lead to other modifications, lifts, and fender trimming.
Clearance and traction
A taller tire gives more clearance under the differential and chassis while a change in tread pattern or wider tires can give more traction. Traction is the primary factor to consider when going off roading. Your vehicle will have to maneuver over and around obstacles and through rugged and rough terrain.
Tread
When off-road performance is the goal, "All Terrain Tread" and "Mud Tread" are probably best suited for the task. Before jumping off the deep end and buying something because it looks good, stop and see what others use. Watch other trucks simular to yours, how do they do with their tires?
Then, ask how much off-roading compared to high way or street driving are you going to do? The best tire for traction on dry pavement is one with no tread and wide footprint (the area in contact with pavement).
Look at racecars. These are useless in wet weather trapping water between the tire and pavement. To eliminate this tread is added to channel water away from the tire to help eliminate hydroplaning.
Tread also helps stoping and sliding in corners. On the other end is the monster mud trucks with huge paddle type tread. For off road there is generally two camps. The wider tires float over the soft mud/ground and the narrower cut through it to solid ground.
Also remember the taller the tire the less responsive it is to steering wheel input, do to flex of the side walls.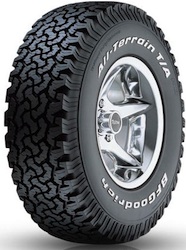 Are often rated as the best compromise. Normally with a more block type tread. They perform well under a variety of off highway conditions and they bridge the gap between the street and off road tire types. The closed tread design is usually quiet on the highway, yet noisier than a street tire. They perform well on rocks, sand, and on the highway. However, they tend to load up with mud. For highway driving with minimal trail use, the AT design is an excellent choice.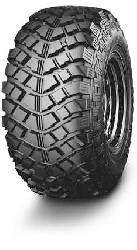 Though designed for off highway driving, mud tires can preform well enough on the pavement. Beyond the obvious superior performance in mud, These tires have a self cleaning deep lug design that often wraps around to the side wall. They also do well on rocks and snow. The aggressive tread of the Mud Tires have a tendency to be noisy on pavement however.
The bottom line
It all depends on what you want to do with your rig. Knowing the maximum size tire that is compatible with your vehicle with the modifications done to it. Remember, the more traction you have the more stress on drive line components.